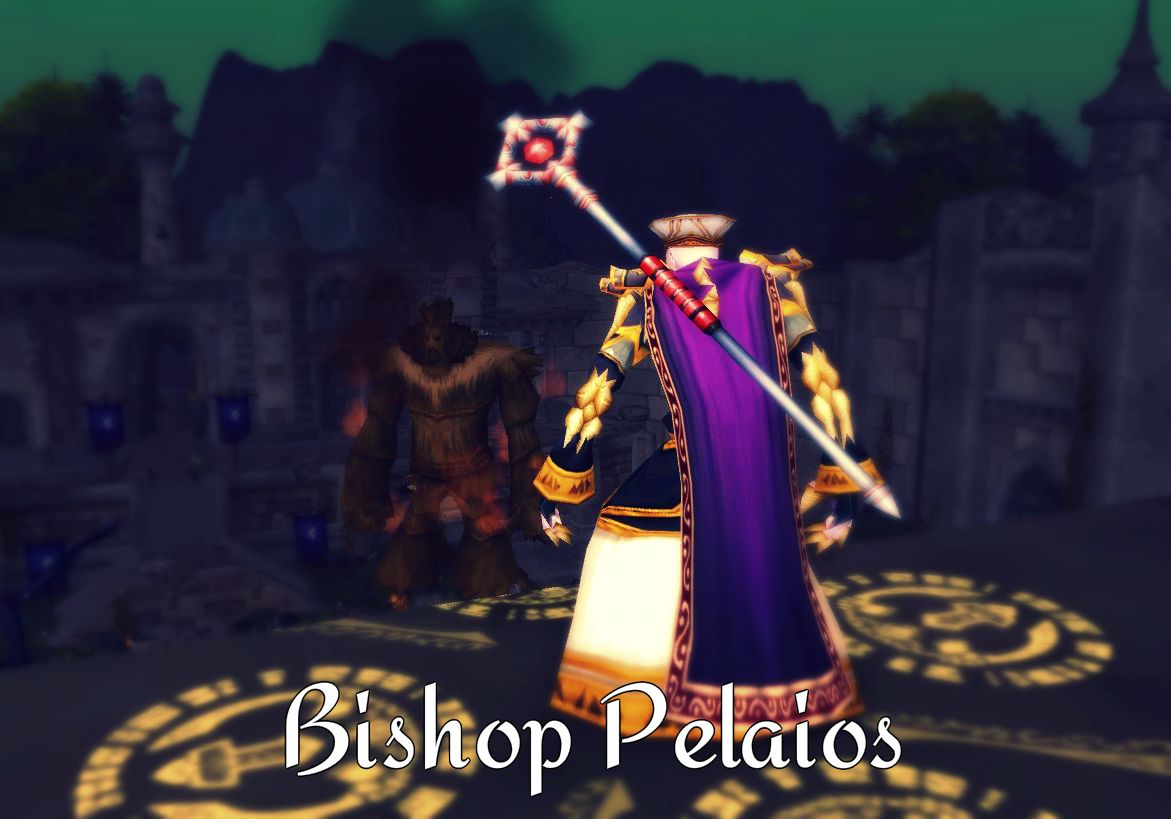 Sad news today from the Eastern Plaguelands. It has been reported that Bishop Pelaios Silvertongue, in what appears to be an assassination, has been found dead through unknown circumstances.
The Holy Orthodox Church, the sect to which Bishop Silvertongue was a member, has not made an official comment on the matter, nor has his colleague in both the HOC and First Light: Bishop Saleris Daystrider. According to a source within First Light, it was Bishop Daystrider who discovered the remains of Silvertongue, as well as a letter of unknown content.
According to an eyewitness, all that was found of Bishop Silvertongue was his head. It was placed inside a box and sent to First Light. It is not known who is behind this terrible event, and no sources have come forward claiming responsibility for the attack. Bishop Silvertongue's diocese, the Bishopric of Keld, will remain under the general control of the Bishop Council of the Holy Orthodox Church until a successor is appointed.
A funeral will be held for Bishop Silvertongue at 9pm on April 9th. All of the faithful and all of his friends are encouraged to participate in this celebration of the Bishop's accomplishments and faith.